Gynecologic
Cervix | Uterus | Vagina | Vulva
The Gynecologic Program treats all types of gynecological tumors applying state-of-the-art imaging and radiation therapy techniques.
We discuss all patients in the Gynecological Program in a weekly multi-disciplinary team meeting, attended by specialists from the departments of gynecology, radiology, medical oncology, radiotherapy and pathology. For each patient, this specialized tumor board determines the best treatment approach and initiates any additional actions necessary prior to the start of your treatment.
We have the most modern radiotherapy treatment techniques at our disposal, such as VMAT and MRI-guided brachytherapy. We use CT and MRI imaging to determine the exact location and shape of the tumor and of surrounding healthy tissues.
You can find more information about our treatment techniques here.
Proton therapy
As of January 2018 we offer proton therapy for selected indications. Proton therapy is not yet available for patients within the Gynecologic Program. In the near future we may offer this treatment to selected patients.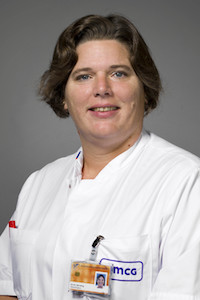 M. Berveling, MD
Specialization:
Gastrointestinal tumors
Gynecological tumors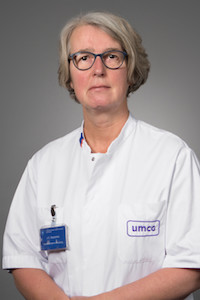 J. C. Beukema, MD
Specialization:
Gastrointestinal tumors
Gynecological tumors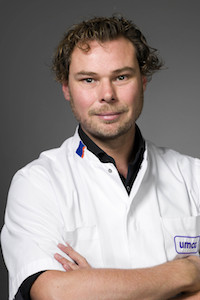 S. Bijmolt, MD
Specialization:
Gynecological tumors
Urological tumors
The Gynecological Program participates in the following ongoing clinical trials and studies:
PORTEC 4a study
This study investigates the role of prognostic risk factors in determining the best treatment strategy for patients with endometrial cancer.
RACE study
This study investigates the geometric variation of the (original) tumor, healthy tissues and patient during the course of radiotherapy treatment. For modern radiotherapy techniques such as IMRT/VMAT and proton therapy, it assesses the effect of these variations on the dose distribution.
SPARC study
This study investigates whether nurse-led sexual rehabilitation intervention significantly improves sexual recovery and functioning among gynaecological cancer patients treated with radiotherapy, when compared with usual care (oral information by a nurse or doctor and written information).