Urologic
Bladder | Kidney | Penis | Prostate | Renal Pelvis | Testis | Urethra
Our team of radiation-oncologists has an extensive experience in the radiation treatment of urological cancers, including prostate cancer, bladder cancer, testicular cancer and penile cancer. We offer the most advanced and modern radiotherapy techniques, including proton therapy.
Our multi-disciplinary approach
We discuss all patients in the Urologic Program in a weekly multi-disciplinary team meeting. This meeting is attended by specialists from the departments of urology, radiology, medical oncology, radiotherapy, nuclear medicine and pathology. The specialized tumor board discusses all patients and determines the best treatment approach. Our cross-specialty approach enables us to provide comprehensive care tailored to your needs.
We have state-of-the-art techniques at our disposal to provide you with the best possible treatment. This includes advanced radiation therapy techniques such as IMRT and VMAT, volumetric imaging using CT and MRI, fiducial markers for the treatment of prostate cancer with the highest possible accuracy, and adaptive treatment planning for bladder cancer.
You can find more information about our treatment techniques here.
Proton therapy
As of January 2018 we offer proton therapy for selected indications. Proton therapy is not yet available for patients within the Urologic Program. In the near future we may offer this treatment to selected patients.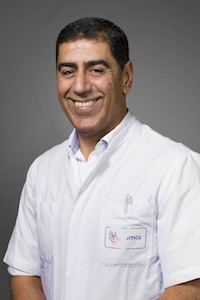 S.A. Al-Uwini, MD, PhD
Specialization:
Palliation
Urological tumors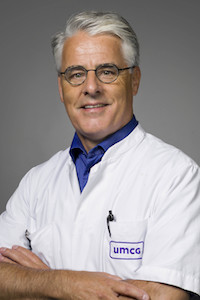 A.C.M. van den Bergh, MD, PhD
Specialization:
Gastrointestinal tumors
Pituitary tumors
Urological tumors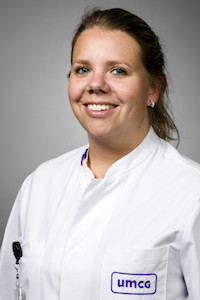 A.H. Boer, MD
Specialisatie:
Gastrointestinal tumors
Urological tumors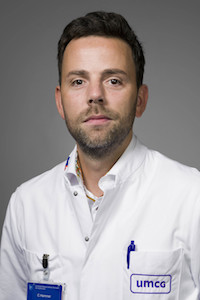 C. Hammer, MD
Specialization:
Urological tumors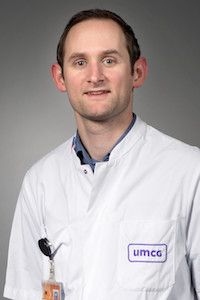 Drs. P.F. Sinnige
Specialisatie:
Urological tumors
Palliation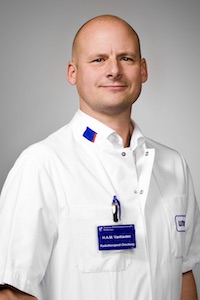 H.A.M. Vanhauten, MD
Specialization:
Soft tissue tumors
Urological tumors
Currently, there are no active clinical trials.