4D Quality Assurance
Dose reconstruction based on machine log-files and motion monitoring for 4D adaptive treatment approaches
Motion induced uncertainties hamper the clinical implementation of pencil beam scanning proton therapy (PBS-PT). We work on a methodology for fraction-wise retrospective 4D dose reconstruction, aimed at the evaluation of treatment quality during treatment.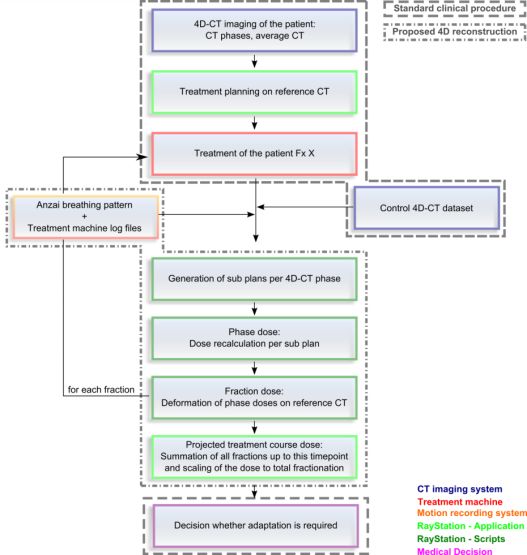 People involved
Arturs Meijers, Antje Knopf, Gabriel Guterres Marmitt, Cássia Oraboni Ribeiro, Hans Langendijk, Stefan Both
Collaborators
OncoRay, Dresden, Germany:
Annika Jakobi, Kristin Stützer, Christian Richter
References
A. Meijers et al. "Log file-based dose reconstruction and accumulation for 4D adaptive pencil beam scanned proton therapy in a clinical treatment planning system: Implementation and proof-of-concept" Med. Phys. 2019; 46(3):1140–1149.